Dear friend,
One of the highlights of being the chairperson of the Coats for Kids campaign is when people I don't know recognize me as a volunteer with this program.
More than likely it's the armload of coats that I'm carrying that tips them off. And frequently, they hand me a donation right then to purchase more coats!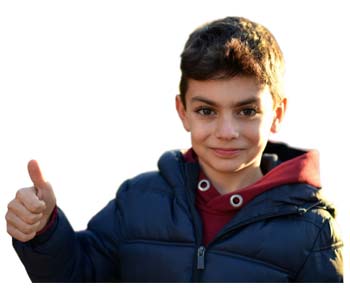 People love to support this program because it helps children in a very tangible way.
One day last year, I was at an elementary school making a coat exchange, when a little girl came up and tapped me on the leg. She recognized that I was delivering coats and in a precious voice thanked me for helping her classmates. That's another highlight of volunteering with this program.
If you have never heard of the Coats for Kids campaign, it works like this:
Every year, the four area school districts and the Christian Aid Center, along with financial support from donors; work together to provide winter coats for children in our community.
These are children that are identified by their school counselors and teachers as being from families who are struggling financially. Some of these children go to school without a warm coat, not because they forgot it at home, but because they don't have one.
That's why the campaign was started, and over the past 24 years it has helped hundreds of children. It's not uncommon for me to hear from adults who fondly remember receiving a coat when they were growing up.
This program is made possible because of the kindness of friends like you. Your gift of $20 will provide one coat, or maybe you can give $100 which will help five kids in need. Whatever size gift you can give will help children stay warm this winter.
I also want you to know that all coats purchased for this campaign are brand new. We think kids should not only be warm but feel special for having a coat purchased especially for them. In fact, we ask them to choose the color they want. And we also have them try it on before taking it home to make sure it fits.
With the weather getting colder, I hope you will take this opportunity to directly help a child by supporting the Coats for Kids campaign.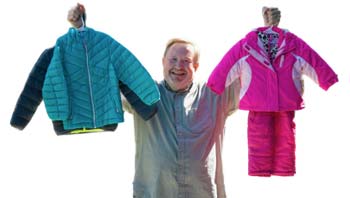 Sincerely,
Rick Johnson, Chairperson
2022 Coats for Kids Campaign